Dr. Donahue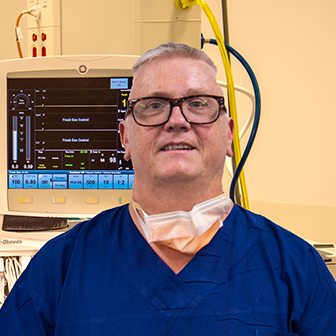 Dr. Donahue attended university at the University of Liverpool School of Medicine in the United Kingdom, graduating in 1982. He undertook basic Anaesthetic specialist training in Leicester and advanced specialist training in Oxford. During this time he held the position of Visiting Assistant Professor in Anesthesiology at the University of Maryland in Baltimore, USA for a period of two years. He also spent time undertaking humanitarian aid work in Sarajevo during the Balkans War.
Dr. Donahue travelled to Sydney in 1995 intending to spend a year in Australia prior to returning to the U.K. but he never left Australia. He moved from Sydney to Brisbane in 1997 where he worked in public and private practice predominantly in Brisbane until 2003. Dr Donahue has now returned to Sydney, where he is accredited to work in a number of public and private hospitals across metropolitan Sydney. His practice expertise covers a wide range of surgical specialties, especially Plastic surgery and Obstetric anaesthesia.
Dr. Donahue is a Fellow of both the Royal College of Anaesthetists and the Australian and New Zealand College of Anaesthetists.
Outside work, Dr Donahue likes to get out into the wilds on his mountain bike but is fully aware of the ravages of age and takes things a bit more cautiously these days after a few injuries. He has a passion for good food, good wine and good craft beer, to which end he is the co-owner of Hopsters Co-operative Brewing Company based in Enmore.
Dr Donahue was elected Chairman of Anaesthesia Associates in February 2017.
Contact the Doctor Request a Fee Estimate
For extra patient information about anaesthesia, please click here or see: http://allaboutanaesthesia.com.au