Dr. Jeff Kim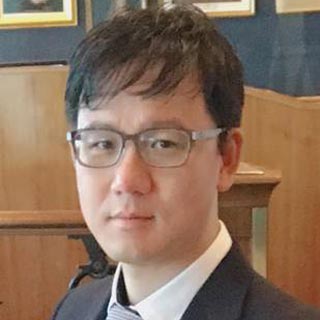 Dr Jeff Kim is a graduate of University of Otago Medical School. He completed his internship year in New Zealand prior to migrating to Australia in 2007. He completed anaesthesia specialist training at Liverpool Hospital, with rotations to Bankstown Hospital, Campbelltown Hospital, Sydney Children's Hospital at Randwick. He spent his provisional fellowship year in St George Hospital and Royal Hospital for Women.
He currently works in Nepean Public and Private Hospitals and Canterbury Hospital, and has Visiting Medical Officer appointments in various hospitals across Sydney and surrounds, including Norwest Private Hospital, Hawkesbury Hospital, Hospital for Specialist Surgery Bella Vista and St George Private Hospital.
His current practice profile includes anaesthesia for obstetrics and gynaecology, orthopaedic and trauma surgery, ENT surgery, maxillofacial surgery, urological surgery, general surgery and endoscopic procedures. He has special interest in providing best quality analgesia and anaesthesia for obstetric patients, and is an active member of Nepean Obstetric Anaesthesia Special Interest Group.
Outside of clinical anaesthesia, Dr Kim is actively involved in education and supervision of future generation anaesthetists, being supervisor of training at Nepean, and serving as training site accreditation visitor for Australian and New Zealand College of Anaesthetists. He is keen on research - his research activities include PADDI (Perioperative Administration of Dexamethasone and Infection) Trial site investigator at Canterbury Hospital.
Contact the Doctor Request a Fee Estimate
For extra patient information about anaesthesia, please click here or see: http://allaboutanaesthesia.com.au