Dr. Michael Levitt, M.B., B.S.(Syd.,) FFARACS, FANZCA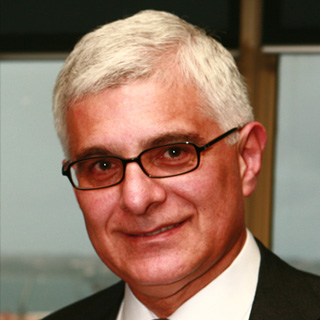 Dr Michael Levitt MB BS (Syd), FFARACS, FANZCA is an Australian-trained Specialist Anaesthetist in active clinical practice, being awarded his Fellowship of the Faculty of Anaesthetists of the Royal Australian College of Surgeons in 1982 and his Fellowship of the Australian and New Zealand College of Anaesthetists in 1992. 
Initially sub-specialtising in the management of the difficult airway and fiber-optic intubation techniques, he taught anaesthetic registrars for over ten years in this area of expertise at Westmead Hospital in Sydney where he was a Senior Visiting Anaesthetist until December 2006.
For the past 25 years, Dr Levitt has sub-specialised in obstetric and gynaecological anaesthesia and over seventy per cent of his current specialist practice is in this field. He has a particular interest in pain relief in labour, especially as it effects the obese parturient.  He receives many referrals from obstetricians to assess patients and their suitability for epidural and spinal anaesthesia.  Per annum, he currently performs over 500 epidurals, combined spinal/epidurals or spinals for labour analgesia and caesarean section.
Dr Levitt is also trained in neonatal resuscitation and paediatric anaesthesia and is called upon to resuscitate neonates in delivery suite and operating theatres in his current obstetric anaesthetic practice as required.
As a member of the Anaesthetic Department Management Committee of the large, modern Norwest Private Hospital (Healthscope) in Bella Vista NSW he organises the in-hours labour ward anaesthetic service at that hospital, which performs approximately 2,000 deliveries per annum.
Dr Levitt is also a Visiting Specialist Anaesthetist at Dubbo Base Hospital where he undertakes registrar teaching and is involved in anaesthesia for trauma, paediatrics and a wide range of surgical specialties. He is also aware of the unique challenges of practice in a rural Base Hospital serving a large catchment area and indigenous community.
He is a past State Chair of the Australian Society of Anaesthetists, NSW Section, and had a particular focus on the limitations and issues surrounding rural and regional anaesthetic practice during his chairmanship. He was Convenor of the 2011 ASA National Scientific Congress in Sydney and the 2014, 2015,  2017 and 2019 NSW ASA Part 3 Course for newly qualified anaesthetic consultants. Dr Levitt remains on the ASA NSW Committee of Management.
Dr Levitt has been in medico-legal practice as an Expert in Anaesthesia-related matters for more than twenty years, having appeared before the Coroner, the HCCC, Medical Tribunals and various Courts in several States in that time.Dr Levitt is also trained in and is involved in mediation and negotiation on behalf of doctors in contract and award negotiations with hospitals and Local Health Districts.
Contact the Doctor Request a Fee Estimate
For extra patient information about anaesthesia, please click here or see: http://allaboutanaesthesia.com.au