Dr Lin Hu, MBBS, BMedSci(Hons), DipInnovMan, FANZCA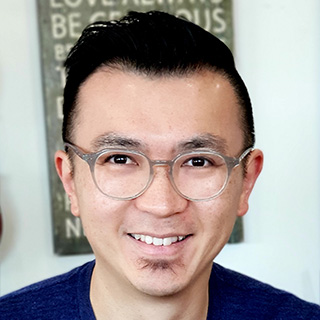 Dr Lin Hu is a Specialist Anaesthetist, who strives to provide anaesthetic services of the highest quality and safety, using the latest techniques and practice principles. He undertook his medical education at the University of Sydney Medical School, practiced in Emergency Medicine for four years, before going on to complete his specialist training in Anaesthesia at Westmead Hospital, including rotations to the Westmead Children's Hospital and Intensive Care Units. He is a Fellow of the Australian and New Zealand College of Anaesthetist.
Dr Hu provides anaesthetic services at the university teaching Westmead Hospital, Northern Beaches Hospital and Blacktown Hospital, and various private hospitals, including Sydney Adventist Hospital, Norwest Private Hospital, Lakeview Private Hospital, Westmead Private Hospital, and Sydney Day Hospital.
His field of practice includes anaesthesia for neurosurgery, spinal surgery, ophthalmology, labour epidural and obstetric services, orthopaedic, gynaecological, robotic, plastic, and urological surgery, laparoscopic and open abdominal surgery, acute trauma and emergency surgeries, endoscopic procedures, procedural sedation, and acute pain management. He has an interest in ultrasound guided regional anaesthesia as an adjunct to anaesthesia and analgesia.
Dr Hu is a former Trauma Consultant at Royal North Shore Hospital, specialising in the care of acute trauma patients; and has a keen ongoing interest in trauma anaesthesia and pre-hospital medicine. He is also the former Trauma Anaesthesia Fellow at Westmead Hospital, and worked in aeromedical rescue and international retrieval with CareFlight and NSW Ambulance HEMS. He has presented on the field at various regional and international conferences.
He is an Associate Clinical Lecturer at the University of Sydney Medical School, and is involved in the education of medical students, as well as the training of anaesthetic registrars. He is also a commissioned Medical Officer with the Royal Australian Navy, having been with the service for over a decade.
Dr Hu enjoys maintaining currency in his practice and has completed courses in the Emergency Management of Anaesthetic Crises (EMAC), Early Management of Severe Trauma (EMST), Emergency Management of Severe Burns (EMSB), Sonography for Trauma and Retrieval Medicine (STORM), Medical Officers Underwater Medicine Course (MOUM), and Major Incident Medical Management and Support (MIMMS), as well as regularly attending conferences and workshops.
Please feel free to contact Dr Hu with any questions relating to services he can provide or your upcoming anaesthetic. 
Contact the Doctor Request a Fee Estimate
For extra patient information about anaesthesia, please click here or see: http://allaboutanaesthesia.com.au