Dr Wajdi Hadi, M.B., B.S., FANZCA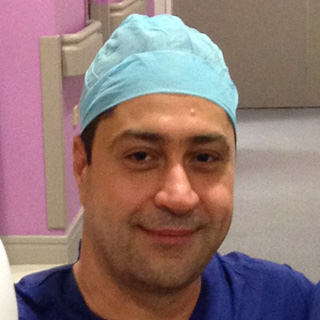 Dr Wajdi Hadi graduated from the University of Mosul in 1995 in Iraq.
After working in Istanbul-Turkey, Dr Hadi migrated to Australia In 1998.
In Australia, he had to first qualify again as a general doctor before joining the Australian and New Zealand College of Anaesthetists' training program in Concord Repatriation General Hospital and being awarded his fellowship FANZCA in 2013.
His current hospital appointments include Norwest Private, Nepean Public, Nepean Private, Hawkesbury and Hurstville Hospitals.
Dr Hadi is a Specialist Anaesthetist with a wide range of practice including acute pain management, orthopaedic surgery, general and laparoscopic surgery, dental surgery, and laparoscopic gynaecological surgery.
He also provides epidural pain relief in labour at The Norwest Private and Nepean Private hospitals.
Dr Hadi's special interests include Obstetric Anaesthesia, The Management of Difficult Airways, Fibre-optic Intubation.
Contact the Doctor Request a Fee Estimate
For extra patient information about anaesthesia, please click here or see: http://allaboutanaesthesia.com.au