Dr Manu Ayer, MBBS 1st Hons, FANZCA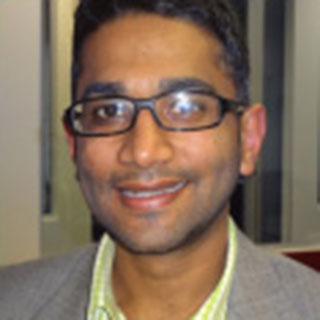 Dr. Manu Ayer is a Consultant Cardiac Anaesthetist. His practice includes cardiac surgery, major vascular surgery, Anaesthesia for cardiac diagnostic procedures, and major orthopaedic surgery.
Dr. Ayer graduated from the University of Sydney with a First Class honours degree in Medicine. After Internship and Residency at the Royal North Shore Hospital, he did his specialist training in Anaesthesia at Royal Prince Alfred Hospital. He was awarded the Merit Award for his performance in the Anaesthetic Fellowship Examinations in 2005.
Dr. Ayer has completed two fellowships at the prestigious Toronto General Hospital (University of Toronto, Canada). The fellowships are in Thoracic Anaesthesia, and in Echocardiography & Cardiac Anaesthesia.
He is very involved in research and has published in a number of major international journals. He has also presented his research at a number of international meetings. Dr. Ayer is involved in teaching the next generation of doctors in his capacity as a Clinical Lecturer at both the University of Sydney and University of Newcastle. He has also been involved in teaching his colleagues in the latest techniques in Cardiothoracic Anaesthesia at international conferences. He has been an invited speaker at International Conferences including the prestigious ICCVA meeting in 2012.
Contact the Doctor Request a Fee Estimate
For extra patient information about anaesthesia, please click here or see: http://allaboutanaesthesia.com.au