Dr Gianpiero Traini, M.B.,B.S. (Syd.), FANZCA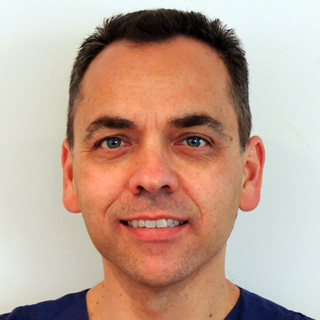 Dr Traini is an experienced specialist anaesthetist who has been in practice for the last 10 years. He aims to provide all his patients with a high level of expert anaesthetic care, regardless of how complicated their surgery may be.
Dr Traini completed his medical training at The University of Sydney, graduating in 1994. His subsequent specialist anaesthetic training took place at Westmead Hospital, Nepean Hospital and Westmead Childrens hospital. He was admitted to the Fellowship of the Australian & New Zealand College of Anaesthetists in 2004. He is a member of the Australian Society of Anaesthetists, the Australian Medical Association and Anaesthesia Associates.
Until recently, Dr Traini was a consultant anaesthetist at Blacktown hospital, where he was involved in the teaching of anaesthetic trainees, medical students, nurses and paramedics. Current knowledge and skills are continually maintained by participation in the ANZCA Continuing Professional Development Program and regular attendance at local and international conferences, seminars, workshops and lectures.
Dr Traini works predominantly in private practice in Sydney. He has clinical privileges in anaesthesia at Norwest Private Hospital, City West Specialist Day Hospital, Nepean Private Hospital, Pennant Hills Day Surgery, Epping Surgery Centre, the Sydney Adventist Hospital and Westmead Private Hospital.
Dr Traini has a diverse practice, with special interests in anaesthesia for ophthalmic surgery, obstetric and gynaecological surgery, general and laparoscopic surgery, maxillofacial and dental surgery, endoscopic surgery, day surgery and acute pain management including epidural pain relief.
Time outside of work is usually taken up with family activities and fishing.
Contact the Doctor Request a Fee Estimate
For extra patient information about anaesthesia, please click here or see: http://allaboutanaesthesia.com.au